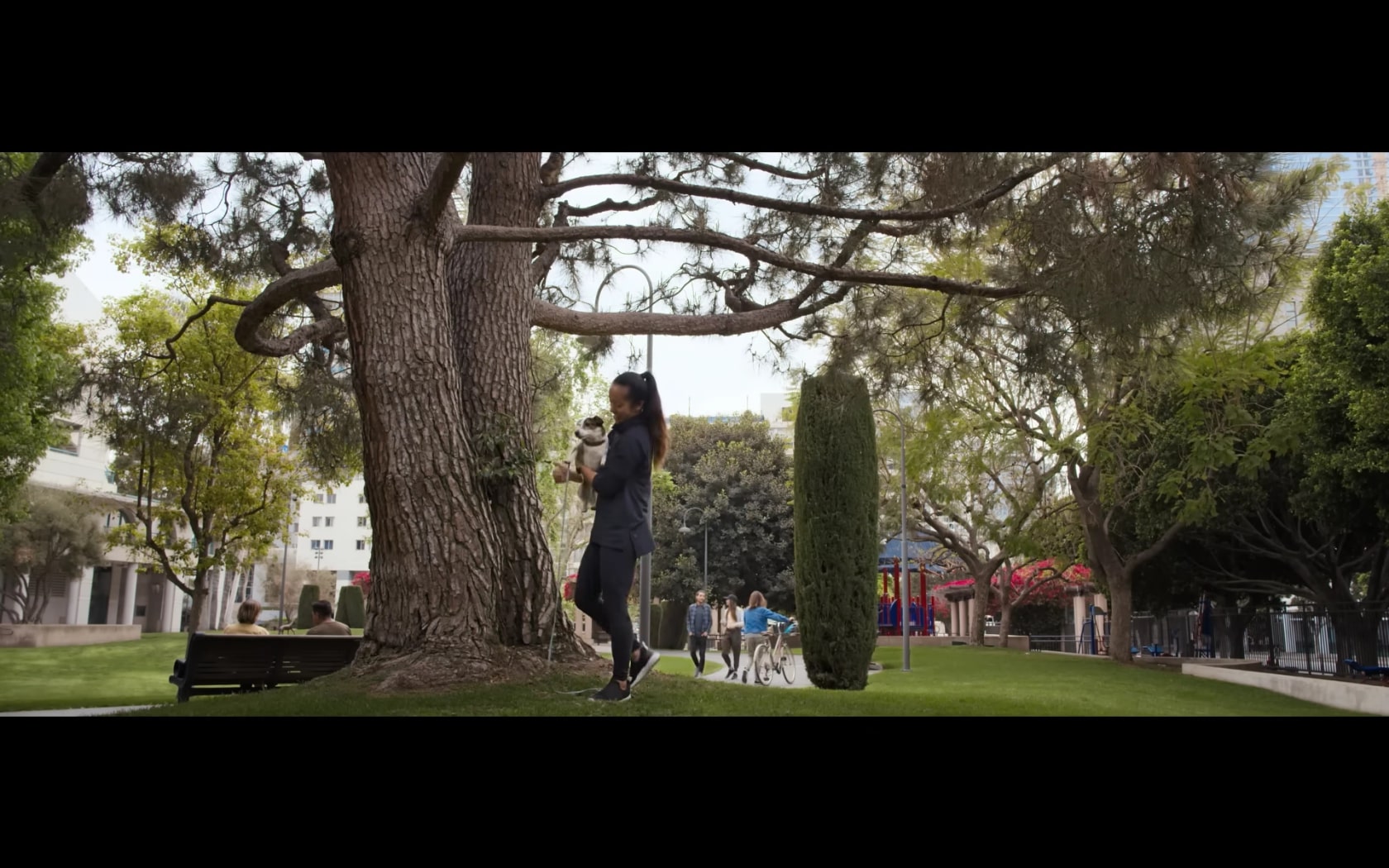 Be Ready for Anything with GSA & Amazon Halo
Ready to make your life healthy? Our friends at CarbonVFX & Amazon know that a healthy body is ready for anything, and they came to us to help them show it with their exciting Amazon Halo ad.
The ad is called "The Chase", and features a woman sprinting after her dog as it chases a squirrel up a tree.  Dogs love to run and chase and bark, so capturing that behavior on set is relatively easy and straightforward. But as anyone with a garden will tell you, getting a squirrel to behave the way you want them to is a whole different story.
GSA has your back with efficient and cost-effective solutions.
But thanks to our exceptional animal trainers, we can capture that difficult behavior over and over, in up to 6K resolution, saving productions days of work and hassle. Capturing the squirrel on set would have taken an entire day of shooting, not to mention post-production afterward.
But thanks to our extensive library of high-resolution footage, the CarbonVFX team was able to select exactly the clip they needed AND edit it into their piece within 4 hours of contacting us.
Reach out to our sales team today to see what we can do for you.
And you can click here to check out our High-quality Squirrel Footage.