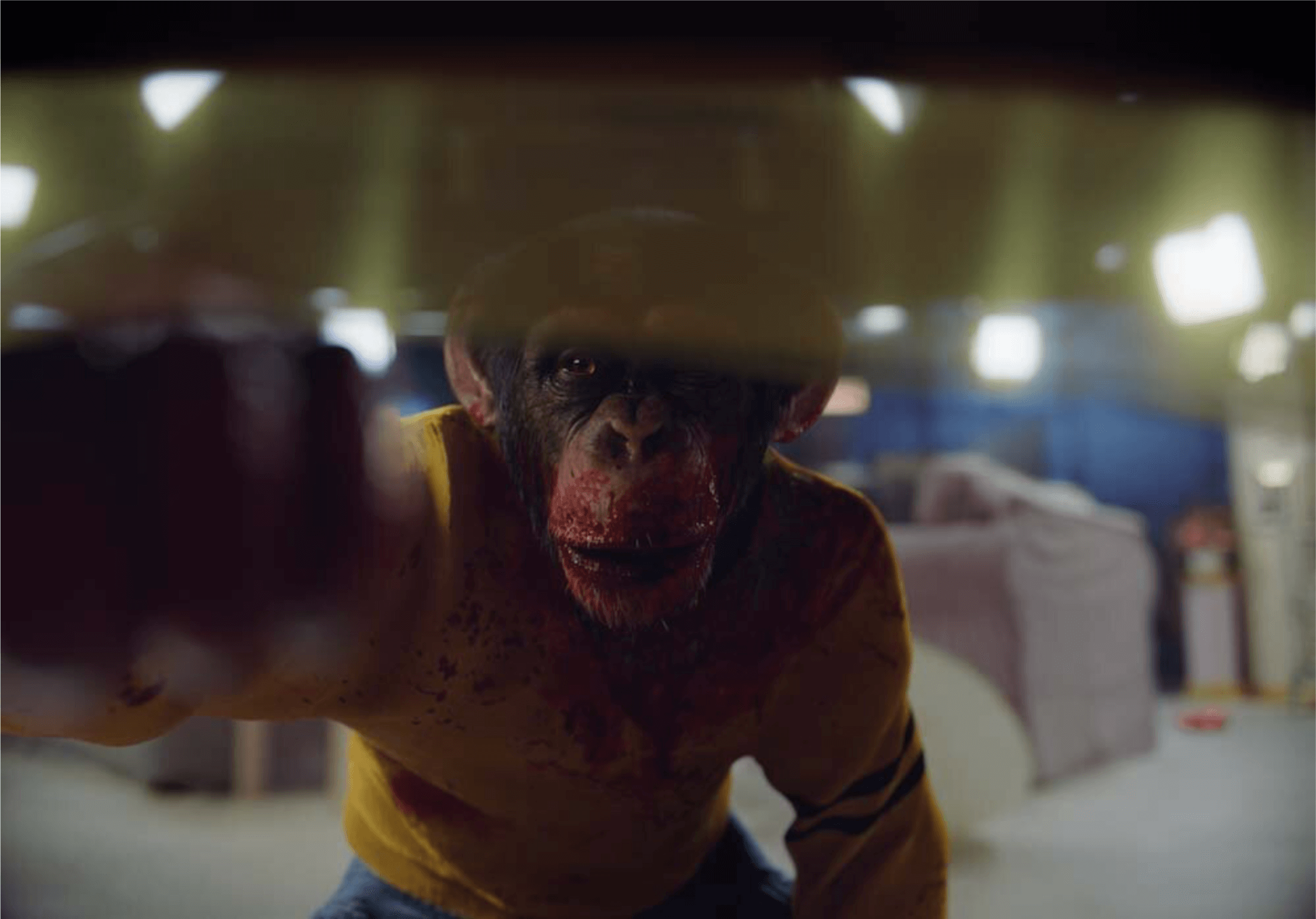 Did you catch our 3D Chimp Model in Jordan Peele's Nope?
If you've seen Jordan Peele & Universal Studios' Nope, you'll remember the film's terrifying and tragic opening scene involving Gordy the Chimp. Obviously, no matter how horrifying a scene may be, it's all acting and special effects at the end of the day, and every precaution is taken to ensure that nobody gets hurt. You may be surprised to learn, however, that there was never even a live chimpanzee on set during filming! 
That's right! Nope VFX supervisor, Academy Award-Winning VFX Artist Guillaume Rocheron, and the entire Nope VFX team created Gordy using a VFX technique known as "faux-cap": performance capture performer Terry Notary acted out the scene on camera, and the VFX team used his performance alongside GreenScreen Animals' 3D Chimp Model to reconstruct the scene as it appears in the film!
Click here to check out our animal scanning process.
It's truly amazing what the Nope VFX team was able to accomplish, and we are thrilled to have been a part of it! Nope is a film partly about the exploitation of animals for entertainment's sake, something that couldn't be closer to our hearts here at GreenScreen Animals. It has always been our mission to bridge the gap between the film industry and the welfare and well-being of the animal talent we work with. 
That's why all of our stock footage is American Humane certified, and why we have created assets like our 3D Chimp model: to help productions achieve their vision affordably, without putting animals in harm's way.