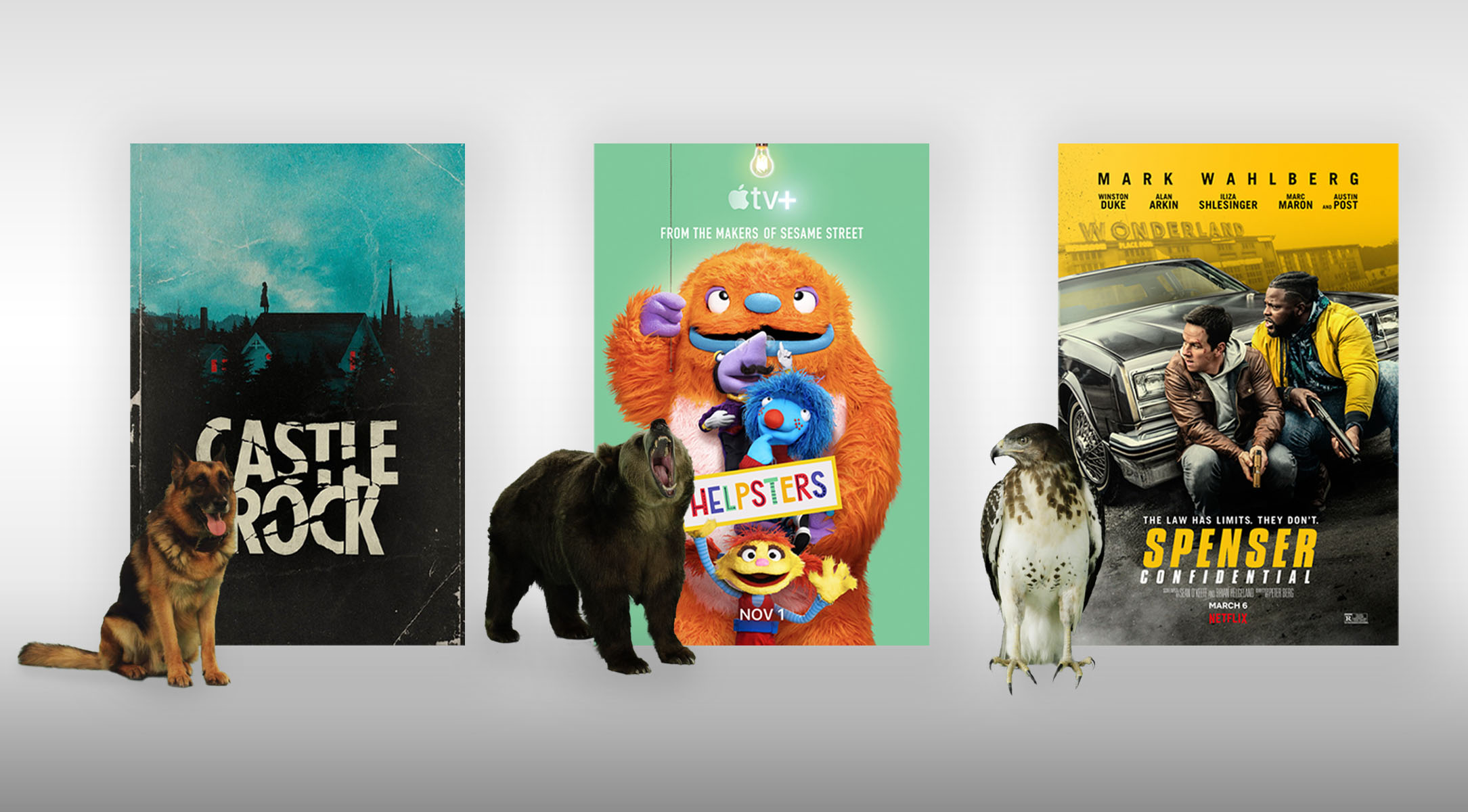 Enter the Realm of Streaming
As major streaming services relentlessly battle to get the very best content, it is no wonder why they choose GreenScreen Animals as their go-to solution for humane animal content. We are the fastest, easiest, and most cost effective way to access animal footage that is difficult and expensive to capture.
Already a staple in broadcast advertising and film, GSA is taking shape in streaming television with animals featured on AppleTV+, Hulu and Netflix. Streaming services are now turning into cultivated production studios while creating original programming that requires time and money. By turning to GSA, companies won't have to spend their resources on full-fledged animal shoots. Instead, they can browse our vast library and select the best clip for their project – for a fraction of the price!
The content speaks for itself. Our high-quality footage allows providers to continue to compete for the best customer experience. Plus, GreenScreen Animals has demonstrated the versatility to match any niche market because we offer an array of footage resolutions and thousands of distinct animal behaviors that fit right into your storyline.
Catch our critters on your next binge! Visit GreenScreenAnimals.com