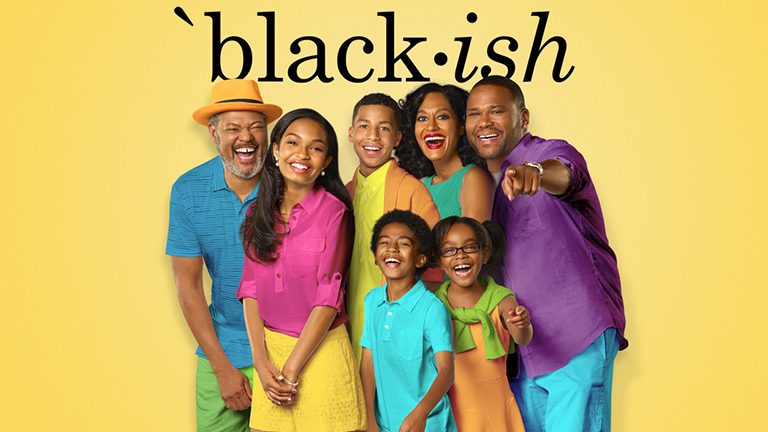 Our Squirrel Footage Used In ABC Hit, 'Black-ish'
Recently you might have caught one of our animals on the hit ABC TV series, 'Black-ish,' Producers reached out to GSA looking to include a squirrel into the Season 4 episode, "Elder Scam". The scene involves a squirrel "talking with" and then running away from the character of Ruby, played by actress Jenifer Lewis.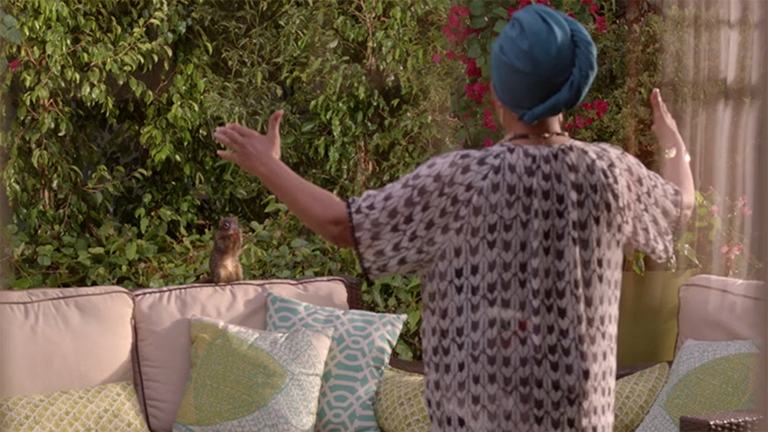 Recording on-set with a live squirrel can be very challenging. These cute little creatures can bring your production to a screeching halt and are professionals at wasting time and money. Many squirrels are skittish on-set because in the wild they are considered "prey," which means they are always on the lookout for large birds and predators. A busy set with lights and loud noises can slow down the pace of production which drains precious resources, especially when human actors are involved. This is where GreenScreen Animals can help. By using our specialty 4K stock footage recorded over a green screen, the producers have one less thing to worry about. They only have to search our library, find the best clip for the scene, and composite it in. Whether you use Adobe After Effects, The Foundry's Nuke or Flame from AutoDesk, it's all the same. The end result will look perfect. Less time, less money, less hassle, and better for the animal — a win-win!
In addition to the ease of inserting a pre-shot animal clip, the producers of the show also have the benefit of knowing that the animal they are using for the show was filming under the supervision of the American Humane Association, who have ensured that "no animals were harmed" during the production. By using a stock clip from GreenScreen Animals, the producers of Black-ish can be sure that the animals used in the episode are comfortable and in a well-supervised environment.
If stock footage doesn't scratch the itch, then producers can also contact us for a custom shoot. Our production team will handle all aspects for you and get you that tricky shot. By recording an animal in a controlled, peaceful environment, the impact on the animal is mitigated, which results in a much better performance. This is what we excel at and we love doing it. Some of our original productions include: Super 8 for Paramount, Gone Girl for 20th Century Fox, American Gods on Starz, Kevin Can Wait for CBS, and more.
Season 4 of Blackish is on ABC now, click here to check out the episode featuring GreenScreen Animals. You can also see the original clip used by going to our Squirrel Footage atGreenScreenAnimals.com.
Interested in using GreenScreen Animals for your next project? Browse our footage here and feel free to contact our sales team with any questions at [email protected].
Want to see other projects we've worked on? Take a look at our IMDB page for all our credits.