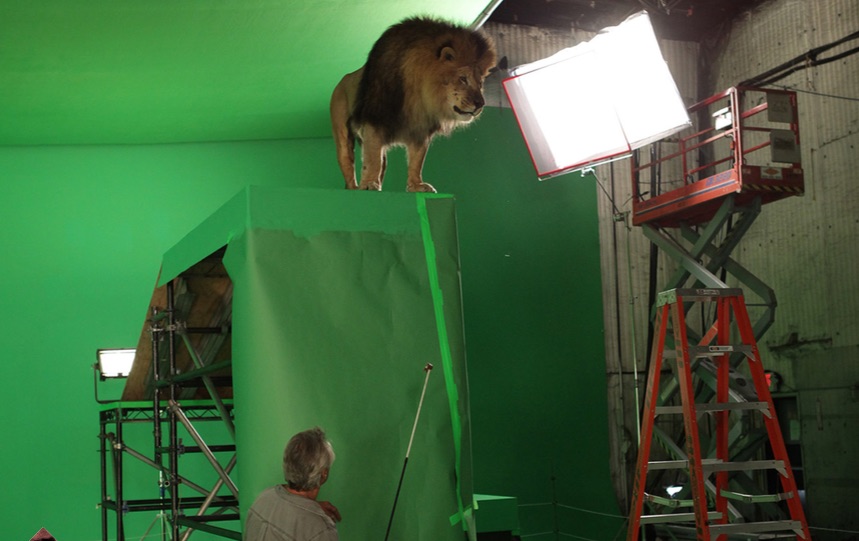 NOT FINDING THE CLIP YOU NEED? ASK ABOUT OUR CUSTOM SHOOTS.
GreenScreen Animals is not only the world's largest provider of exotic and domestic animals recorded over green, but did you know that we also offer original shoots to customers who are looking for that special shot? We regularly run original productions for feature films, commercials, and television shows. We have the animal experience to get you the shot you need and the business savvy to sit down with studios, networks, and agencies alike.
Stock footage is a great way to incorporate an animal into your story without having the spend the time, hassle, and cost associated with live production. However sometimes the script requires a special action or animal that we just don't have.  GreenScreen Animals can help you by producing a shoot completely tailored to your needs and at a favorable price.  We excel in this niche production space from years of working with animals and recoding them on green screen. We have it down to a science: GreenScreen Animals works with the trainers, the animals, and the client to get you the best performance in a low stress, relaxed, and safe environment.
Here's how it works. We cast the animal, we hire the best and most responsible trainers, we book the stage, we build the set, we handle staffing, crewing, payroll, insurance, and American Humane. Everything you need for a successful shoot under one roof!  We work with the trainers to ensure the animals are trained specifically for the shot you need. We even provide you with media managed files on a hard drive at the end of the day. The footage can be used for your project In-Perpetuity, Worldwide with no restrictions.
Want to hear more? Please contact our sales team at [email protected] or 1-866.990.9370 and we will be happy to provide further information about our original shoots.