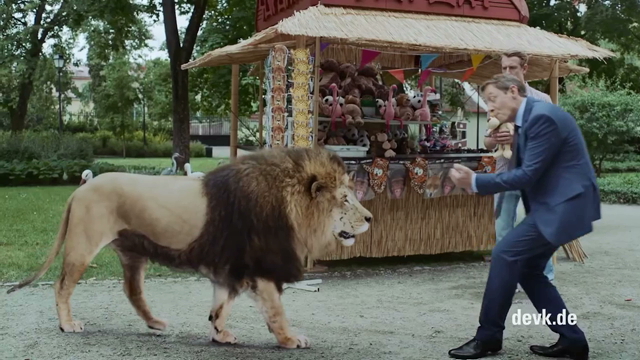 WATCH OUR LION IN THE NEW GERMANY COMMERCIAL FOR DEVK
Lion footage from the GreenScreen Animals library was recently used in the DEVK Insurance commercialfrom Germany. With an amazing composite making the lion look as though it's actually walking through a zoo, this commercial shows off the incredible capabilities of our footage. For a fraction of the cost, the post team at Fido were able to include a dangerous animal into their project without causing any harm to actors, crew, or animals.
Our lion footage has been used in a many different advertisements, check out our Portfolio page to see more. And make sure to take a look at our Footage page to see all the animals in our library.