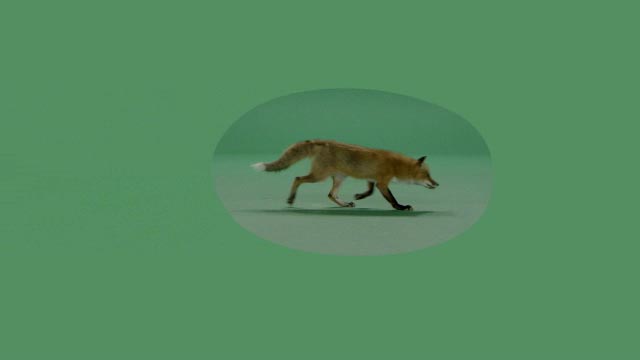 FOOTAGE OF FOX WALKING LEFT TO RIGHT ON A GREEN SCREEN.
Foxes are one of the Candide family and belong to the Vulpes genus. Foxes are related to dogs, wolves, coyotes, jackals, and raccoons. 
Quick facts:
The most common fox is the red fox, but there are other species such as the Arctic fox, Fennec fox, Kit fox, Tibetan sand fox, and seven more species.
The red fox has long pointed ears with black tips, short black legs, a white chest, chin, and belly, and red fur across the face, back, sides, and tail.
The red fox is not always red, they came in various colors including silver, black, orange, or a mix of all three.
Foxes may seem like dangerous animals, but they attack humans rarely when they are captured and handled, or when they are rabid, except in these cases, they tend more to run away and flee rather than to stay and fight.
Humans' and foxes' relationship goes way back in history as one of the oldest relationships. Foxes were pets for humans 4000 years ago. 
Foxes first appeared in North America around 9 million years ago. Currently, they live in Europe, Asia, North Africa, and North America.
Foxes are different in weight, length, and height from one specie to another.
Weight: 
Fennec fox: 1.5-3.53 lbs (0.68-1.6 kg)

Arctic foxes: 7.05-20.72 lbs (3.2-9.4 kg)

Red fox: 4.85-30.86 lbs (2.2-14 kg)
Height:
Fennec fox: 7.87 inches (20 cm)

Arctic foxes: 9.84-11.81 inches (25-30 cm)

Red fox: 13.78-19.68 inches (35-50 cm)
Length:
Fennec fox: 11.81-16.14 inches (30-41 cm

Arctic foxes: 18.11-26.77 inches (46-68 cm)

Red fox: 17.72-35.43 inches (45-90 cm)
Footage details: Fox green screen footage
A red fox is walking from left to right. You can use this clip as a simulation of nature and wildlife. The fox footage was shot using a green background in our GreenScreen Animals studios, with a high-end RED camera at 23.98 @ 60 fps. The clip is ready for production purposes and comes with prep-ready resolutions: 1080, 2K, 3K, 4K, 5K, and 6K.
You can Download a free preview or  Calculate an estimate for your next project.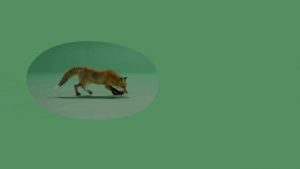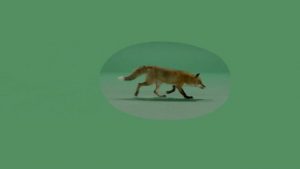 If you're looking for similar fox green screen footage, take a look at these: