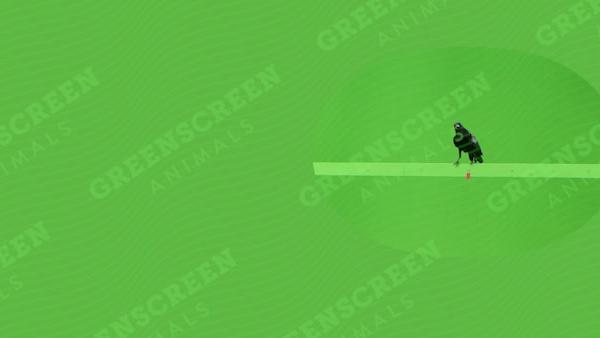 FOOTAGE OF RAVEN PERCHED ON BEAM, LOOKING AROUND ON A GREEN SCREEN.
Corvidae is a cosmopolitan which Raven belongs to alongside crows, rooks, jackdaws, jays, magpies, treepies, choughs, and nutcrackers.
Quick facts:
Ravens have thick necks and distinctive shaggy feathers in the throat area. All corvid birds -including ravens- have large strong feet and long bills, ravens known also by their long, wedge-shaped tail and their long pointed wings. 
Ravens are actually highly intelligent, adaptable, and truly fascinating creatures. 
Their intelligence is often compared with dolphins and chimpanzees as the most intelligent animals.
Ravens' intelligence can be observed on different sides, emotional and logical intelligence. They are able to think analytically, in an orderly or practical manner, in a study they were able to recognize patterns and solve problems to find their way to the food.
On the other side, ravens are capable of showing emotional intelligence, especially the feeling of empathy towards a friend who loses a fight. And they can respond in a friendly manner when they meet certain birds, thanks to their ability to remember faces and events that happened in the past.
Ravens species first appeared in western North America three million years ago. Currently, ravens can be found anywhere in the world. As they have the ability to adapt to different environments and live in a variety of habitats.
On average, an adult raven weighs between 1.52 and 4.4 lbs (0.69 and 2 kg) and measures between 22 and 31 in (56 and 78 cm). 
The common raven can spread its wings between 39 and 59 in (100 and 150 cm), while the American crow goes between 33 and 39 in (85 and 100 cm), and 39 in (100 cm) for the Australian raven.
Ravens live between 10 and 15 years on average. The oldest wild raven found in Nova Scotia, Canada, this raven was 22 years, and 7 months old.
Footage details: Raven green screen footage
A raven perched on a beam, looking around You can use this clip as a simulation of nature and wildlife. The raven footage was shot using a green background in our GreenScreen Animals studios, with a high-end RED camera at 23.98 fps. The clip is ready for production purposes and comes with prep-ready resolutions: 1080, and 4K.
You can Download a free preview or  Calculate an estimate for your next project.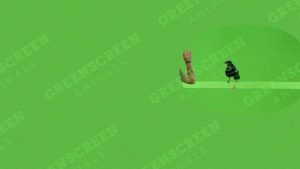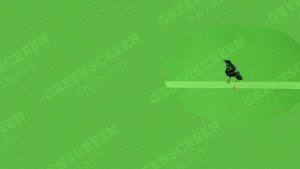 If you're looking for similar raven green screen footage, take a look at these: