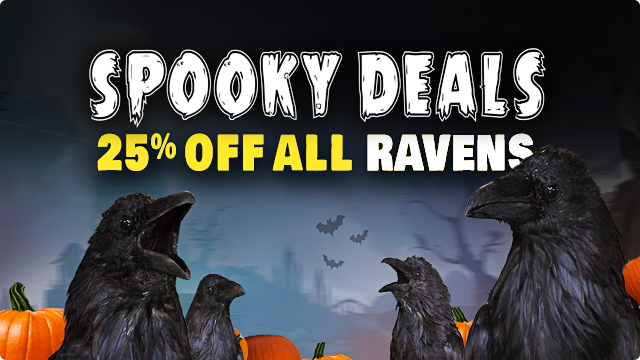 CROP YOUR HALLOWEEN PURCHASE WITH GSA! FOR THE MONTH OF OCTOBER, TAKE 25% OFF ALL RAVEN FOOTAGE.
It's Halloween time, are you working on some spooky projects? Maybe you need some harbingers of doom to pester your protagonists, or you have a scarecrow in need of some crows to scare? 

Our high-quality Raven footage can help you elevate any Halloween project, and during the month of October, we're offering it for cheaper than ever! Cash in on our Spooky Deals today. 

For the month of October, you can save 25% off all Raven clips you purchase. 

Take a look at our Selection of High-Quality Raven Footage.

Email our sales team at [email protected] and mention our Halloween sale to add 25% off your next purchase.

Note: Discounts cannot be combined with any other discounts. The sale ends on November 1st.

Click here to view our full library.
Click the link below to get your promo code!
https://bit.ly/GSARavens22