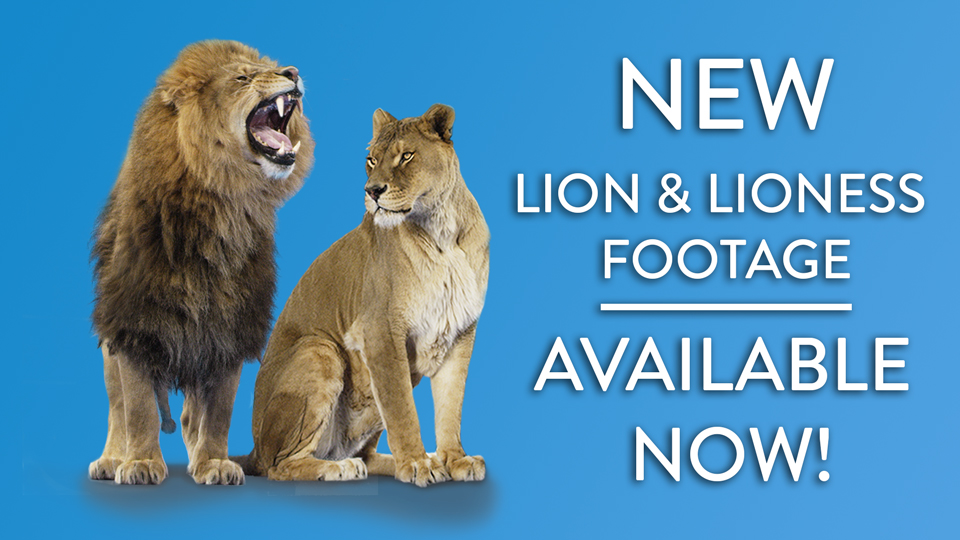 NEW LION AND LIONESS RED FOOTAGE FROM OUR 2016 CUSTOM SHOOT NOW AVAILABLE!
Brand new lion and lioness footage is now available on GreenScreenAnimals.com. This Spring, GreenScreen Animals was hired for a custom shoot by the Vox TV Network in Germany to film original footage to use in their advertisement for the show Lion's Den, similar to Shark Tank in the US. The newest footage is unlike anything we've shot in the past, featuring clips of lions and lionesses jumping directly over the camera and onto custom-built set pieces.
We have also added additional Lioness footage. Our previous Lioness footage was only available at 720 resolution, but now customers can search through high res 4K footage of our Lioness shot on the RED Epic performing a variety of incredible actions.
Take a look at the footage below and contact our sales team for any questions on purchasing: